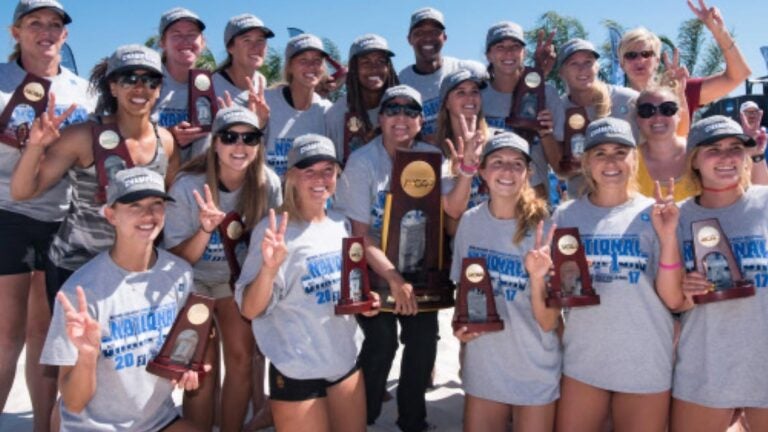 Women's beach volleyball team wins third straight national title
It's the university's 104th all-time NCAA team championships and 20th women's NCAA title
https://youtu.be/eyMewK_KCkg
The No. 1-ranked and top-seeded USC beach volleyball team (38-1) fought through a triple three-set finish and emerged with a 3-2 win over No. 3 Pepperdine (27-5) to capture its third straight national championship May 7.
The beach crown — the school's 127th overall team title — gives USC 104 all-time NCAA team championships and is the school's 20th women's NCAA title.
USC finishes the season with a school-record 38 victories and on a six-match winning streak. The win also extends the Trojans' winning streak in Gulf Shores to 12 consecutive duals. The Women of Troy improved to 10-8 all-time against the Waves and have now won 100 of their last 103 duals.
For complete coverage, visit the USC Athletics website.