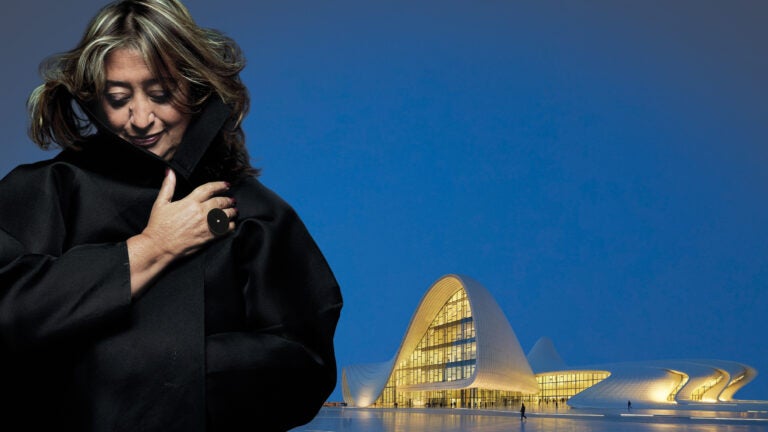 USC's Visions and Voices to offer a dynamic lineup in 2014-15
One of the initiative's ongoing goals is to engage USC students in the arts and humanities
Visions and Voices, USC's arts and humanities initiative, unveiled its 2014-15 season with a dynamic and diverse global lineup.
Among the highlights:
"I am thrilled about the new lineup," said Daria Yudacufski, Visions and Voices managing director. "This year in particular many of the events will explore social issues as well as represent the powerful impact the arts can have on society."
Visions and Voices is a university-wide effort, with many of the events conceived and organized by USC professors, who bring together artists and scholars from multiple fields, ensuring that programming is interdisciplinary and innovative. One of the initiative's primary goals is to engage USC students in the arts and humanities and help them become more thoughtful and engaged world citizens.
Visions and Voices extends USC's commitment beyond the classroom.

Elizabeth Garrett
USC Provost Elizabeth Garrett, who oversees the program that was established by USC President C. L. Max Nikias when he was provost, said that while the arts and humanities pervade the university's curriculum, "Visions and Voices extends USC's commitment beyond the classroom, providing abundant opportunities to engage with diverse perspectives and challenge long-held ideas."
Fully half of Visions and Voices audiences are USC students — which sets it apart from other arts-presenting programs — but the general public also can RSVP for Visions and Voices events.
Every Visions and Voices event is free to USC students. And, with the exception of the USC Thornton Opera's production of Hans Werner Henze's The English Cat, they are also free to the public.
Events are held on the University Park and Health Sciences campuses, sometimes in unexpected venues. For example, next March a conversation about baseball pitchers and the limits of human performance will be held under the lights at Dedeaux Field, USC's baseball stadium. Major league pitchers (and USC alums) Mark Prior and Tom House, USC kinesiology professor Jill McNitt-Gray and Keck School of Medicine of USC orthopaedic surgeon George Hatch will discuss the biomechanics of baseball, complete with radar guns and motion-capture equipment.
Visions and Voices events are also scheduled at theaters, museums and music venues throughout Los Angeles, giving students a variety of opportunities to experience the city's dynamic cultural offerings.
Other standout events for the initiative's 2014-15 season include:
"Every Visions and Voices program invites students to engage and speak with the artists, writers, professors, performers and special guests," Yudacufski said. "This approach to the arts and humanities can make every future scientist a better scientist, every future lawyer a better lawyer, every future business professional a better business professional and every future artist a better artist, contributing to a better society as a whole."