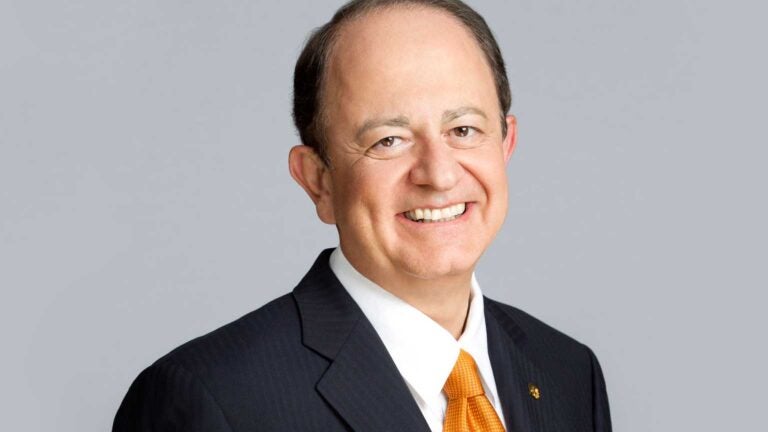 USC leaders call for solution to protect DACA students
President and provost underscore university's support for scholars
USC President C. L. Max Nikias has expressed deep concerns about the effects of the end of the nation's Deferred Action for Childhood Arrivals program on the education of undocumented students at USC.
In a letter to the USC community, Nikias underscored his support for all members of the Trojan Family, regardless of immigration status or national origin.
We are enriched every day by the presence and contributions of our students from all backgrounds in our classrooms, labs, residence halls and campuses.

C. L. Max Nikias
"We are enriched every day by the presence and contributions of our students from all backgrounds in our classrooms, labs, residence halls and campuses," Nikias wrote. "It is crucial to our mission that we continue to support and protect our students' ability to finish their degrees and our faculty and staff's ability to teach, conduct research and work at our university."
The Deferred Action for Childhood Arrivals program, or DACA, gives temporary legal immigration status to people who came to the U.S. illegally as children. Among its beneficiaries are thousands of college students, including many at USC. The Trump administration announced today that it will end the program.
Nikias has joined fellow leaders of top research universities in calling for legal protection for thousands of students whose status in the U.S. is jeopardized by the end of DACA. He is a signatory to a letter from the Association of American Universities that will urge Congress to immediately enact a permanent legislative solution to the DACA program. Nikias also said he will engage with California's Congressional delegation and other elected officials to protect affected USC students.
University policies and resources
Last week, USC Provost Michael Quick articulated the university's commitments, policies and procedures regarding DACA in a memo to the university community. Among them:
Student records are not disseminated without student consent or a judicial order.
The university requires that law enforcement authorities present appropriate judicial warrants prior to assisting them in contacting anyone in the university community.
USC's Department of Public Safety follows the lead of the Los Angeles Police Department, which does not initiate law enforcement activities based solely on immigration status.
Quick also detailed the variety of resources available to students affected by the DACA decision, including the Division of Student Affairs, Office of International Students, Office of Campus Wellness and Crisis Intervention, Student Counseling Center, Office of Financial Aid, Office of Religious Life, Center for the Study of Immigrant Integration, the Pullias Center for Higher Education and the Gould Immigration Clinic.
He also advised DACA recipients at USC not to leave the country at this time.
An issue that hits home
For Nikias, the immigration issue is personal. He and his wife, Niki C. Nikias, both natives of Cyprus, emigrated to the United States to pursue a better life through education.
"As naturalized citizens, we know firsthand the foundational role that higher education plays in empowering and enabling us all to succeed and flourish, both personally and professionally," Nikias said.
"Every individual deserves these same opportunities, and I am committed to ensuring the success and well-being of all members of our community so that the University of Southern California remains a global beacon of possibility, creativity and compassion."