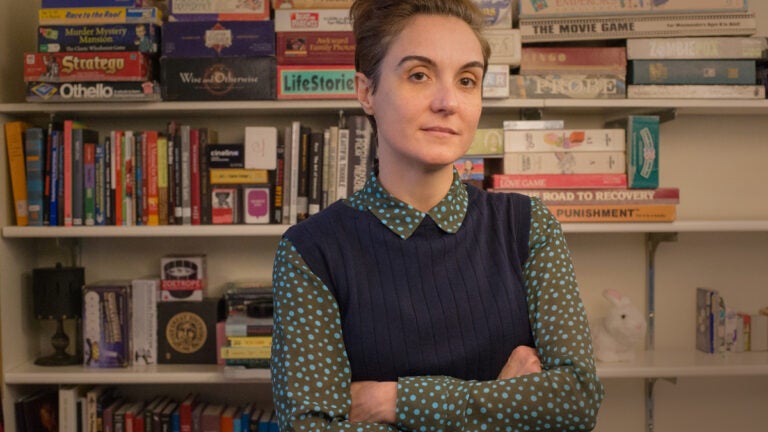 Creating Video Games for Social Good
Video games can influence society for the better, and these USC game creators are trying to do just that.
Video games offer a respite from reality, but they can also serve as social commentary.
Immersive video games like League of Legends and Fortnite have legions of fans and even competitive collegiate teams. But some alumni from USC's game design program use the features of powerful video games — interactive narratives, eye-popping visuals and innovative gameplay — to do more than entertain. They're using these tools in video games that strive for social good.
USC Games is a joint program between the USC School of Cinematic Arts and the USC Viterbi School of Engineering (and it's widely recognized as one of the nation's best.) Its graduates have produced titles that go beyond shoot-em-up thrills or multiplayer online games. Their work is being used to promote recovery from physical injury, encourage self-exploration through immersive transcendental experiences and spur a journey of enlightenment inspired by the writings of famous poets, mystics and philosophers. It's a movement that's grown in the U.S. over the past decade. Games for social good now tackle topics from cancer to bullying.
Games for Good
Interactive Media & Games Division product Susana Ruiz MFA '06, PhD '15 stands among those using games to promote social good. "There is no reason that [games] can't encompass big topics," she said after the 2006 launch of her groundbreaking game Darfur is Dying.
There is no reason that [games] can't encompass big topics.

Susana Ruiz
She developed the game about the Darfur refugee crisis as a grad student in cooperation with humanitarian aid workers. Players can step (virtually) into life in a Sudanese refugee camp. They also can take real-world actions, such as petitioning Congress, as part of the game. Ruiz went on to found Take Action Games to push the boundaries of game design, activism and social justice.
Another graduate, Nonny de la Peña MCM '09, PhD '19, known as the "godmother of VR," takes viewers into 3D renditions of news-making places. Her creations include Gone Gitmo and Project Syria. Of these "immersive journalism" experiences, de la Peña told Digital Trends: "I wanted you to feel the view from the ground, not just see it."
She has since taken her sharp eye for scene-setting to Greenland to explore the effects of climate change and delved into the lives of four people in war-ravaged Sudan. In another VR experience, she gives viewers a firsthand understanding of the often harrowing experience of accessing an abortion in America.
Women of color are among the inspirations for game designer Lishan AZ MFA '17. She is known for her compelling interactive narratives. Players of The Commute navigate street harassment, dealing with catcalling from bystanders based on real-life experiences reported by women. Tracking Ida explores the techniques of Memphis-based journalist Ida B. Wells as she investigated lynchings in the 1890s.