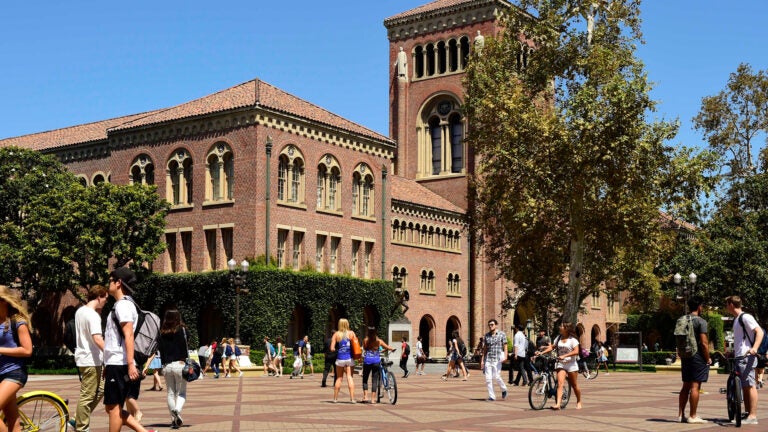 USC Board of Trustees approves series of governance reforms
Changes include reducing the size of the board to 35 within the next few years.
The USC Board of Trustees on Tuesday passed a series of significant reforms to its governance structure, composition and organization, announced Board Chairman Rick J. Caruso and USC Trustee Carmen Nava, chair of the Special Committee on Governance Reform.
"Just as USC has grown dramatically over the past few decades, the board recognizes that we needed to evolve and modernize to effectively steward USC for the years ahead," Nava said.
The Board of Trustees announced the committee's formation in August 2018 to modernize the board to maximize success in the coming decades. The committee diligently examined best practices at peer institutions and leading organizations across the globe. It engaged faculty, staff, student and alumni leaders to understand their priorities and vision. The committee also held frequent and thoughtful discussions with the full board as well as with individual trustees. All of these efforts resulted in the following changes adopted by the board today, including:
Reducing the overall size of the board to 35 members within the next few years.
Committing to a future board composition that reflects the diversity of the USC community.
Implementing term and age limits for all current and future trustees.
Reducing the number of board committees from 11 to nine.
Restructuring the Executive Committee membership to be composed of the board chair, immediate past board chair, university president and committee chairs.
Strengthening requirements for board membership.
Establishing new criteria and role requirements for future life and honorary trustees.
Publishing all committee memberships to the USC website for community reference.
"The board embraces these meaningful changes. However, this is just the beginning and our work is never complete. We will constantly and consistently evaluate our structure, processes and membership to ensure that the board is fully engaged in best serving our students, patients, faculty, staff, alumni and the broader community," Caruso added.
Outcomes expected from the board reforms include providing more diverse perspectives, innovative thinking and swift decision-making capabilities required to capture the dynamic opportunities and complex challenges in higher education today.
"We look forward to working with the entire USC community to achieve our shared goal of strengthening our great university and ensuring our long-term success," Nava said.