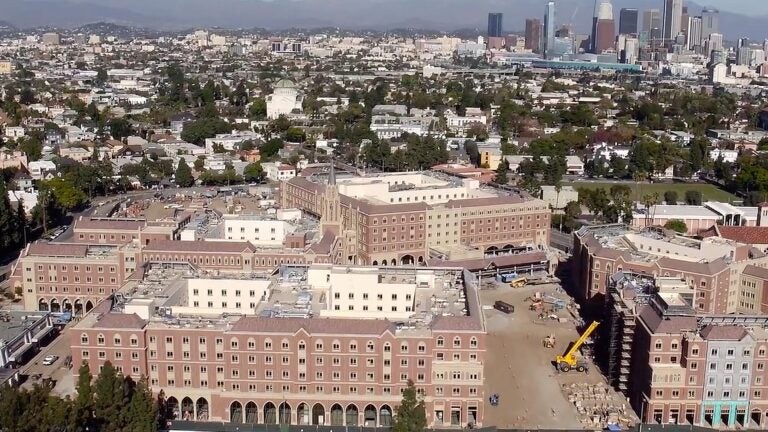 Newest drone's-eye video shows USC Village almost finished
Here's a present for the Trojan Family: The $700 million retail and residential project is nearing completion and will be open for business in August, right on schedule.
https://youtu.be/OKWLpV2_Itw
The latest drone video shows what passers-by already know: USC Village is coming together quickly. The $700 million residential and retail complex, soon to be home to 2,700 students as well as Trader Joe's and Target, is on schedule to open in August, and construction is well past 75 percent complete. Take a look, from the air.