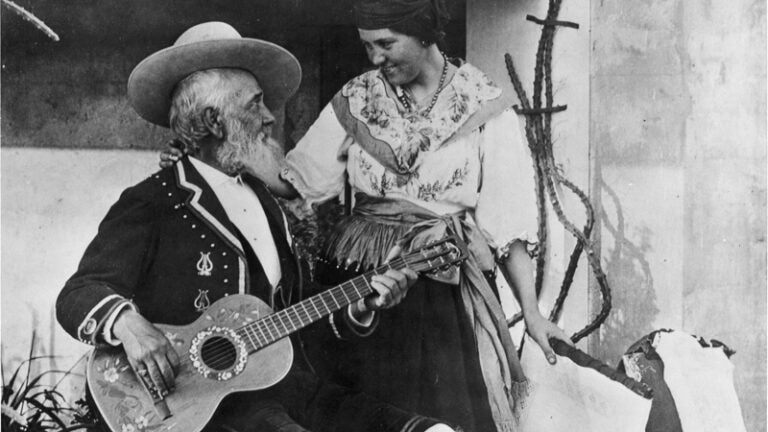 Untold Los Angeles Stories Come Alive in K-12 Classrooms
USC Libraries brings diverse communities to light through the Lost LA Curriculum Project.
Los Angeles' population and prosperity boomed in the 1920s. But as freeways cut through Southern California neighborhoods, which Angelenos benefited? Which bore the cost of the city's rapid rise?
This is just one of the discussion questions in a new lesson plan initiated by USC Libraries. It challenges K-12 students to reexamine Los Angeles' rich and complex history. Using extensive archival materials from library collections including USC Libraries and the Huntington-USC Institute on California and the West, the Lost LA Curriculum Project brings forward voices that history books have often ignored. Students can get a fresh look at Southern California's transformation and understand its diverse communities.
The study of Los Angeles, California, and the American West is among the areas of focus in the USC Libraries Collections Convergence Initiative. The initiative brings together library curators and scholars. They work closely to develop significant scholarly collections — particularly those of primary resources — and to support advanced research using those materials at USC. Regional history is a longstanding strength of the USC Libraries, which are the host institution for the L.A. as Subject research alliance of nearly 250, libraries, museums, historical societies and private collections.
The Lost LA Curriculum Project is based on the Emmy Award-winning television series Lost LA. This documentary is a co-production of USC Libraries and KCET. It uses archival materials to recount the city's vibrant past.
"Through Lost L.A. and with our excellent partners, we have a one-of-a-kind opportunity to activate our libraries' research collections in support of public history and K-12 curricula, as well as advanced historical scholarship," says Catherine Quinlan, dean of USC Libraries. "By helping school teachers and students engage vital stories of our shared history, our libraries contribute in a unique and meaningful way to USC's relationship with Los Angeles, the region and the state."
Learn more and download free lesson plans on the Lost LA Curriculum site.