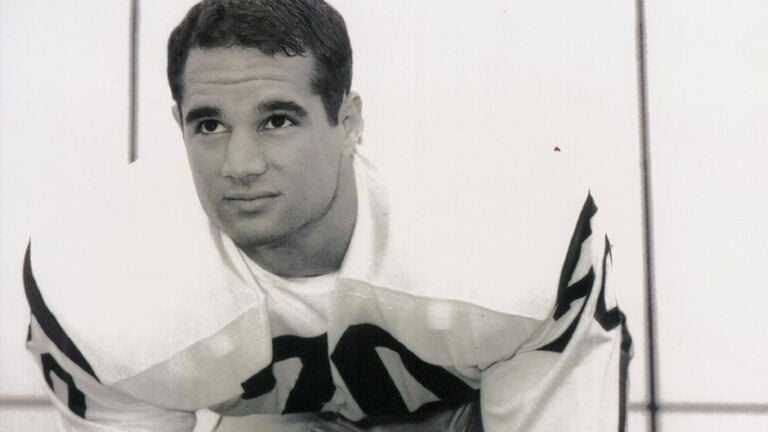 In memoriam: former USC football player Chuck Arrobio, 73
The USC offensive tackle was an Academic All-American and team co-captain in 1965
Charles "Chuck" Arrobio, a 1965 Academic All-American offensive tackle at USC and the school's first National Football Foundation Scholar-Athlete and NCAA Postgraduate Scholarship recipient, died March 18 after a prolonged illness in Pasadena. He was 73.
Arrobio, who came to USC from Glendale High, was a three-year (1963-65) letterman for the Trojans, starting for his final two seasons. As a 1965 senior, he was a team co-captain who earned All-Conference first-team honors. In addition to his other honors that year, he also won USC's Football Alumni Club Award as the senior with the highest cumulative grade point average. He was selected to play in the East-West Shrine Game and the Coaches All-America Game following his senior season.
He spent the 1966 season playing for the NFL's Minnesota Vikings, appearing in 11 games before a knee injury ended his playing career.
He then returned to USC to go to dental school. In 1971, he became a dentist, with a 40-year practice in Pasadena. During that time, he taught at the USC School of Dentistry and also spent 11 years coaching the offensive line at St. Francis High School in La Canada Flintridge.
Arrobio is survived by his wife, Margit, sons Geoffrey, Peter and Spencer, daughters Christina and Pia and six grandchildren.
Services are pending, but they will be held at St. Bede The Venerable Catholic Church in La Canada Flintridge. In lieu of flowers, the family suggests donations in Arrobio's name be made to USC Athletics Scholarships, c/o Ron Orr, USC Athletic Department, Heritage Hall, 3501 Watt Way, Los Angeles, Calif. 90089-0602.