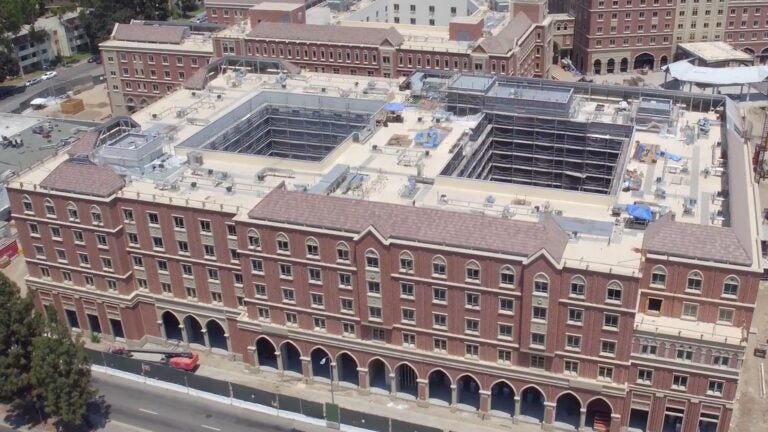 In latest drone video of the massive USC Village project, looks are deceiving
The outside of the $700 million residential and retail complex may seem nearly finished, but there's still plenty of work to be done inside.
If you've been away for the summer, you may be in for a surprise when you see USC Village: It looks nearly complete. But don't be deceived: With the walls up, now work focuses on the inside of the project. It's on target to open for students — and shoppers — in the fall of 2017.