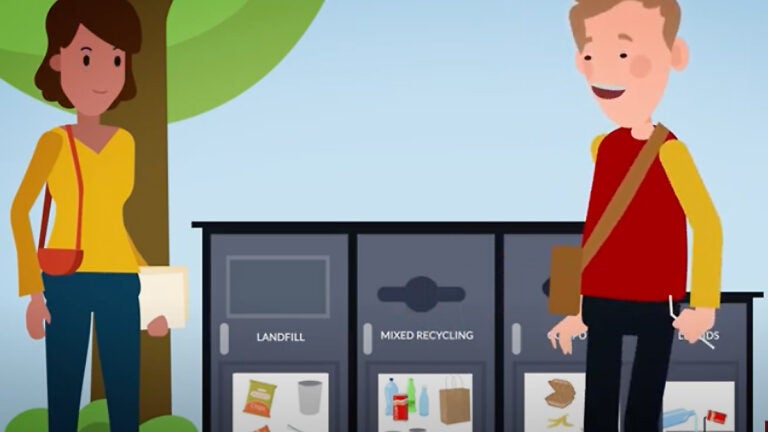 How to use the new multistream recycling bins you're seeing around USC
The bins are an important part of USC's drive toward sustainability — but only if we all use them correctly.
https://youtu.be/j-Z1JWgghns
The multistream recycling bins that are appearing around the university are another step toward sustainability. They make it easy to separate compost, mixed recycling and liquids from the trash that's headed to the landfill. You'll find these new bins at locations including the Ronald Tutor Campus Center, McCarthy Quad, USC Village and Pappas Quad.
But are you using them correctly? Are you doing the right thing with beverage containers or liquids? And exactly where do straws go? You might be surprised.
Learn what goes where — so you can be part of USC's sustainable future.