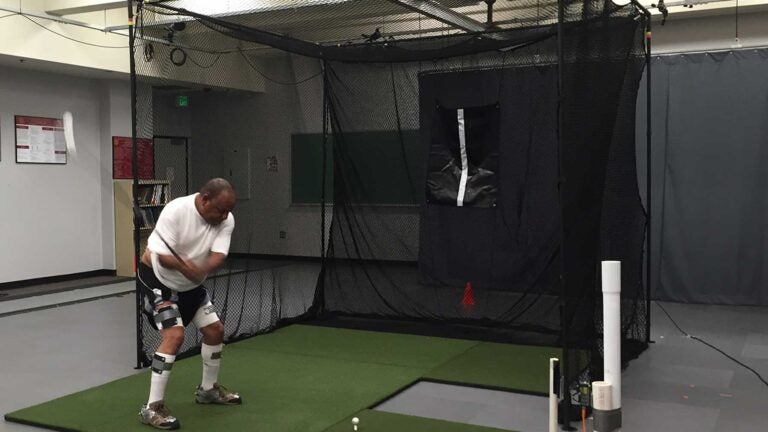 Golf's Unexpected Health Benefits for Seniors
Senior military veterans may benefit physically and psychologically from "a good walk spoiled."
Crown Rice wasn't feeling too good about himself.
He was slightly overweight and had to confront the everyday aches and pains of aging. And like many of his fellow veterans, the 68-year-old retired U.S. Army Specialist, who completed a tour of duty in Vietnam, was dealing with the long-lasting mental effects of combat.
"I was just down and out," Rice says. Then he came across a flyer for Golf Intervention for Veterans Exercise, a study that investigates the effects of playing golf on the physical, psychosocial and cognitive health of older war veterans. "I thought, let me try golfing, maybe that will help me with my morale."
The 12-week program run by George Salem, associate professor in the USC Division of Biokinesiology and Physical Therapy, assesses participants' agility, balance, grip strength and more before and after joining the program.
Why golf? The sport is an ideal comprehensive exercise activity for seniors, Salem says. It encourages seniors to socialize, players usually stick with it and it improves concentration and quality of life.
Preliminary study results suggest that golf intervention improves seniors' walking and standing ability, balance, strength and cognitive processing (actions like paying attention and remembering). Salem hopes the data will eventually lead to the development of senior golf fitness programs.
As for Rice, he says he feels much more serene and focused after completing the program and can get around the course a little easier. "The study gave me motivation," he adds. "In fact, I'm going to start going to the gym and try to lose some weight."