Gene Protects Women From Heart Disease, Study Finds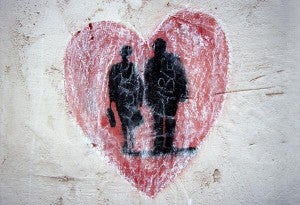 Men who carry the variant receive no protective effect, USC researcher says
Contact: Zen Vuong at (213) 300-1381 or zvuong@usc.edu
USC researchers have identified a gene variant that decreases the risk of heart disease — but only among women.
Hooman Allayee, senior author of the study and associate professor of preventive medicine at the Keck School of Medicine of USC, said scientists have long known that heart disease affects men and women differently, but what causes the difference has not been entirely clear. This new finding may shed light on that mystery.
"The study represents one of the first female-specific genetic associations for heart disease," Allayee said. "Women who carried a variant of the CPS1 gene had about a 12 percent decreased risk for heart disease. But the same variant had no protective effect on men when it came to coronary artery disease."
The study was published online Jan. 29 in the journal Nature Communications.
Heart disease is the No. 1 cause of death for both men and women in the United States, according to the Centers for Disease Control and Prevention. Men comprised more than half of the deaths due to heart disease in 2009.
About half the population carries either one or two copies of the CPS1 variant, Allayee said.
The gene variant may control levels of certain metabolites found in blood. Metabolites are small molecules that cells can produce. Of the metabolites analyzed, the CPS1 variant had an especially strong effect on raising glycine levels, said Jaana Hartiala, lead author and a postdoctoral researcher at Keck Medicine of USC.
Previous research has shown that glycine, an amino acid, can decrease inflammation in cells that line heart arteries and in immune cells that infiltrate the artery wall, Hartiala said.
"Inflammation in these two types of cells can promote the buildup of cholesterol-containing deposits in arteries, so the glycine-raising properties of CPS1 may explain why it protects against heart disease," she said. "Scientists know of at least 50 genes associated with heart disease in both men and women. Since many more genes must be involved, our results suggest that doing separate genetic studies in men and women could help scientists identify some of the other genes."
Allayee chimed in.
"We still don't know why the protective effect of CPS1 on heart disease is specific to only women," he said. "It could be glycine, but it also could be something else that has not been identified yet. Nevertheless, understanding this novel mechanism could pave the way for developing therapies that might be particularly beneficial to women."
The researchers performed two genetic studies. The initial discovery was made in 6,092 men and 2,576 women from the Cleveland Clinic. The female-specific association of the CPS1 variant with heart disease was then confirmed in a second sample of 26,905 women and 26,772 men.
Researchers from the Cleveland Clinic, the University of Ottawa Heart Institute and the University of Lübeck contributed to the study. The research was supported by grants from the National Institutes of Health, the American Heart Association and Foundation Leducq.
# # #