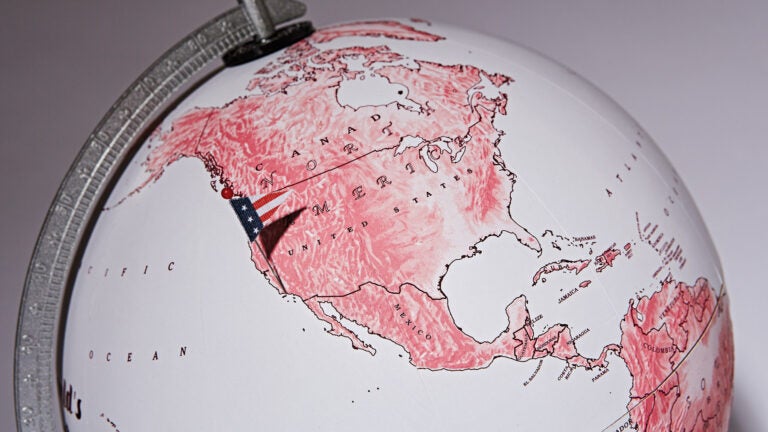 USC Marshall Students and Alumni Build a Global Trojan Family Network
At USC's business school, students hail from 92 countries and its alumni are spread across 120 countries.
About 20 percent of all USC students—more than 4,000 undergraduates and 2,000 graduates—are enrolled at USC Marshall School of Business. And its students are a veritable United Nations, with 92 countries represented.
In the 2016-17 school year, 922 freshmen traveled overseas through 10 different USC Marshall international programs. "It's unusual to have such a diverse population of students," says Julia Plotts, associate professor of clinical finance and business economics. "It definitely enriches the experience of all our students." Plotts, who oversees the Learning About International Commerce program, has taught executive MBA courses in Shanghai and Australia, and has led USC Marshall undergraduate case competition teams all over the world.
USC Marshall alumni are international, too. The school's nearly 90,000 alumni are spread across 120 countries. That makes for a huge international network, and USC Dean James Ellis regularly visits with many of them on his travels. "When you ask someone who is an alum to help, no one ever says no," Ellis says. "That's the Trojan Family at its best."
Jerry Won '04, a senior strategy consultant at Accenture, can attest to that. Whenever he can, he swings by Ellis' office to say hello and catch up. "It's no secret how busy he is," Won says, "but it always surprises me how available he makes himself."
For Won, that openness and willingness to give back resonates: "I can't say I remember all the technical classroom material I learned from him, but I can proudly say that he has taught me not only to be a great leader, but also and more importantly to be a thoughtful and genuine person."