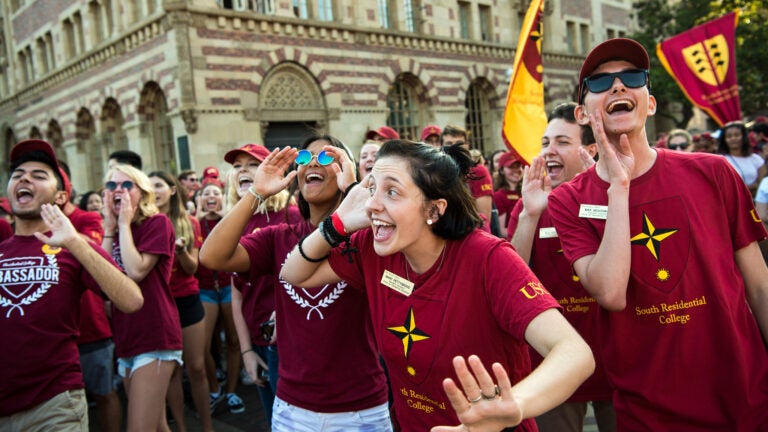 Who Was Accepted Into USC's 2018 Freshman Class?
USC draws a record number of diverse applicants for the 2018 freshman class, including first generation, SCion and military family students.
There's no doubt about it: Trojans are trending. The number of high school seniors seeking admission to USC climbed to an all-time high in 2018, with 64,256 students vying for a slot. The spike placed USC as the third-most sought-after destination for students applying to private research universities, behind only New York University and Boston University.
As USC's popularity and reputation continue to grow, the undergraduate applicant pool is now double what it was seven years ago—a remarkable jump that reflects growing interest from some of the world's most talented students. Learn more about the outstanding students admitted to the 2018 fall freshmen class.
---
[iframe src="https://e.infogram.com/505fc3e6-2c1b-493e-89af-bfa1fe0c07cd?src=embed" title="TFM – Student Admittance" width="703″ height="1800″ scrolling="no" frameborder="0″ style="border:none;" allowfullscreen="allowfullscreen"] [/iframe]