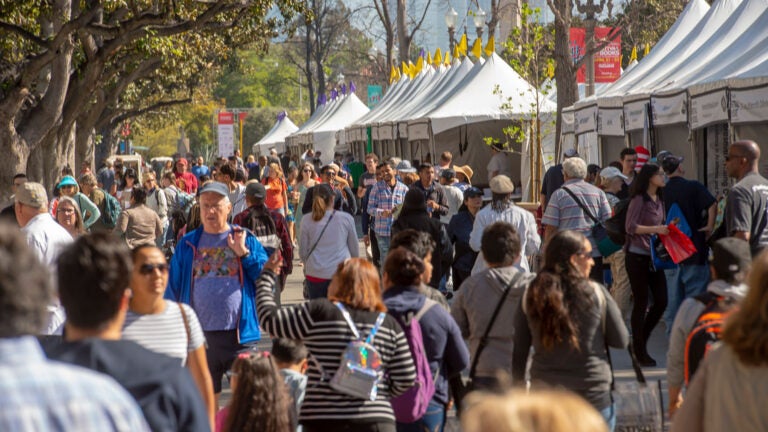 University Park Campus busy with preparation for Festival of Books
Installation of tents and other structures across much of the campus is underway as this weekend's event approaches.
The Los Angeles Times Festival of Books will be presented this coming weekend, April 23 and 24, on the University Park Campus. The festival, the nation's largest literary event, attracts about 150,000 people during its two days. The installation of tents and other structures across most of the campus has already begun.
Campus and academic operations will continue as normal. Everyone is advised to use extra caution, especially in high-traffic areas, whether you are walking, biking or skateboarding.
Vehicles will be restricted from accessing the center of the campus from 8 a.m.-5 p.m. on Saturday and Sunday. While access to parking structures will remain open, no carts or vehicles will be permitted into restricted areas during this time.
Teardown begins immediately after the conclusion of the festival on Sunday and should be fully completed by Wednesday, April 27.