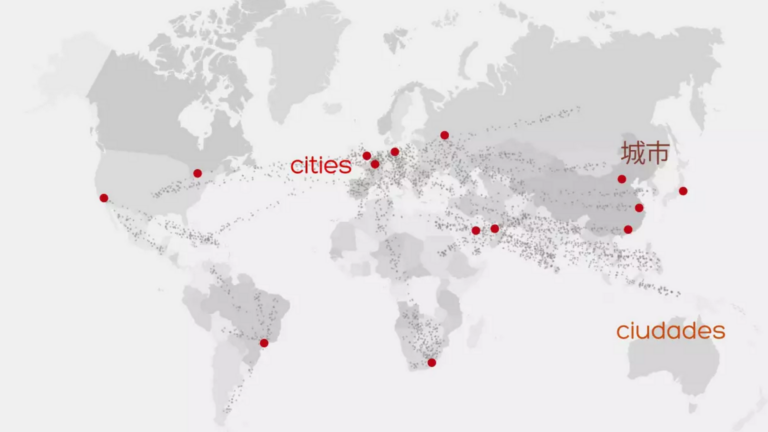 Trojan highlights housing, urban development at U.N. conference
USC Price's Annette Kim talks about the importance of inclusion amid mounting anti-immigrant sentiments
https://vimeo.com/182165780
Inclusion — a timely topic in post-election America — took center stage at a recent United Nations conference.
At Habitat III, a United Nations Conference on Housing and Sustainable Urban Development, USC Price School of Public Policy Associate Professor Annette Kim delivered remarks about the importance of fostering inclusion amid global urbanization. Kim was one of only four academics to represent the Association of Collegiate Schools of Planning at the conference held every 20 years.
Held in Ecuador in October, the conference heralded the adoption of the New Urban Agenda, an action-oriented document that sets global standards for urban development and aims to make cities and human settlements more inclusive, sustainable and just. The document supports a participatory urban planning process, urban densification, mixed use of land, preservation of landscapes and natural resources, and public spaces for all.
Speaking at a housing policy dialogue session, Kim highlighted the importance of Habitat III's call for inclusion in a world of mounting anti-immigrant and anti-migrant sentiments. She noted that this inclusion requires a change to both property rights and to urban narratives, including ideas about who is legitimate to be in the city. Her full comments are available online.
"It allowed me to reflect over basically 26 years of working on global housing issues, and to see the evolution and the strategies to combat housing problems," said Kim, director of the Spatial Analysis Lab (SLAB) at USC Price. "We all have evolved from thinking about it primarily as a construction issue — that you just need to build four more walls and a roof — to realizing that it is a more fundamental struggle for urban land that needs to be addressed."
SLAB also produced a video (see above) in honor of Habitat III. As part of SLAB's exploration of the intersection between the arts and public policy, the video describes contemporary urban spatial challenges in a world where the majority of people live in cities and one out of seven people is a migrant.
"Where I'm taking SLAB right now is to work on new narratives and doing it in creative ways, and to engage the general public more directly through things like exhibitions and web platforms," Kim said. "At Habitat III, it was great to meet other like-minded people. It confirmed the direction that I'm going in as well as provided collaborative ongoing relationships."
Global participatory process
The history of these conferences dates back to 1976, when the U.N. General Assembly convened Habitat I in Vancouver. At the time, the world's urban population was growing at unprecedented rates due to both migration and medical advances, and governments began to see the need for sustainable human settlements, particularly in the developing world.
Twenty years later in 1996, the U.N. General Assembly convened Habitat II in Istanbul and adopted the Habitat Agenda, a global action plan for sustainable development and adequate shelter for all. Kim attended that conference 20 years ago, while still a graduate student.
Habitat III, which ushered in the New Urban Agenda, included a public exhibition space for informal discussions, side events and presentations of urban innovations. The Habitat III Village served as a "living laboratory" that showcased some of these urban innovations on the actual streets of Quito, Ecuador.
"What was really unusual is that in the past, these things were organized top-down; you would just attend," Kim said. "But for Habitat III, the U.N. agency tried to organize a worldwide participatory process leading up to the conference."
The U.N. issued a call inviting interest groups to organize themselves into constituencies and apply to be officially recognized in what they called the General Assembly of Partners. Fifteen constituent groups from around the world answered the call.
"To have academics from many different disciplines all around the world trying to have a discussion by email — it sounds a little crazy," Kim said. "But amazingly, we were able to be heard in a unified voice in the end, and alter many elements of the urban agenda statement. And so one of the big themes that ended up being promoted was about inclusion in the city."
The leaders of the constituent groups had official seats at the general plenary meeting of representatives and made statements written into the formal record.
"It's significant that civil society was included in the general plenary meetings for the first time and had intimate meetings with Ban Ki-moon, the secretary-general of the United Nations and Joan Clos, executive director of U.N. Habitat," Kim explained.