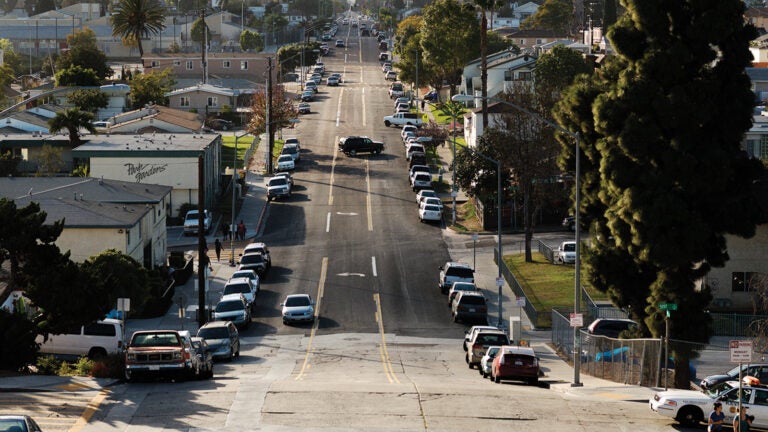 Children Identify the Perils of Walking to School
To make kids feel safer walking through their neighborhoods, urban planners may need to take a hard look at cities through the eyes of a child.
Tridib Banerjee, USC Price School of Public Policy professor of urban and regional planning, and Deepak Bahl, program director of the USC Price Center for Economic Development, have learned that firsthand in San Diego.
They've partnered with more than 200 fifth-graders and parents from five elementary schools in the City Heights neighborhood to learn how kids feel about walking to school each day. More than two-thirds of the children in their study report feeling unsafe during their daily walks, which average less than a half-mile.
Banerjee and Bahl have worked with the children on travel diaries, hand-drawn maps and group discussions. They've come up with an enlightening lesson: Children view the types of people they meet on their route as a greater danger than traffic. Children worry about people driving their cars too fast, but other main concerns include homeless people, strangers and gang members (as well as unleashed dogs).
And while children respond well to peaceful streets, the kids in the study feel even better about walking by specific commercial businesses—seeing more people and shopkeepers makes them feel safer.
Principals of the City Heights schools appreciated the research and supported recommendations such as improving sidewalks, adding crossing guards and repainting pedestrian crossings throughout the San Diego neighborhood.
Banerjee and Bahl's work is part of the Sol Price Center for Social Innovation's efforts to support research on solutions to challenges facing the City Heights community, with applications to other low-income, urban communities worldwide.