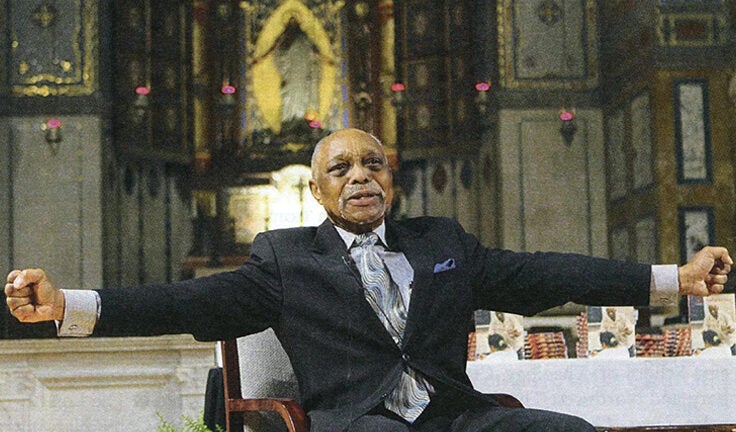 Voices From Oft-Overlooked Communities Enrich L.A.'s History
More than 15,000 documents that chronicle the lives of underrepresented communities in L.A. The materials are available to the public through several websites, including the USC Digital Libraries.
Who gets to tell the story of Los Angeles? To share and preserve the region's vibrant and diverse history, USC Libraries recently completed a three-year project documenting the lived experiences of Black, Jewish, Asian American and Mexican American communities in Southern California.
With support from the National Endowment for the Humanities, the project partnered with community organizations in the L.A. as Subject research alliance, which contributed 15,755 pages of paper, 1,000 historic photographs, 2,000 video recordings and photographs of 95 cultural objects. The archival materials are now freely accessible on several websites including the USC Digital Library.
Here are some of the snippets from this newly added history:
Variety: The Spice of Life
The Workman and Temple Family Homestead Museum offered material that highlights Mexican American, Chinese American and Japanese American life in the late 19th and early 20th centuries. This broadside, or ad, from January 1929 highlights the noted baritone Gilberto Soria, one of the troupe who starred in the variety shows that kept audiences entertained.
Honoring those who served
Go for Broke National Education Center's recordings from the Hanashi Oral History program feature more than 1,000 videos, including interviews with decorated Japanese American World War II veterans. Hiroshi Sugiyama, pictured here, a Nisei, was a medic. IN April 1945, a sniper shot and killed him in the battlefields of Italy.
Filling the holes in history
The Filipino American Library provided materials that record the Filipino American experience, including contributions during World War II and the community's growth in Southern California. Seated at his desk is lawyer and Monterey Park mayor G. Monty Manibog.
Advocates for change
The Southern California Library offered its Emma Lazarus Jewish Women's Clubs of Los Angeles archives, which trace the group's advocacy during the 1950s and '60s for issues including civil rights for women and Black Americans. Note the signature on the letter.
Windows on a time of growth
The Pasadena Museum of History contributed its Black History Collection, which traces the growth of the city's African American residential and business communities starting in the early 20th century.
A record of events
The FAME Church of Los Angeles and the Cecil Murray Center for Community Engagement at the USC Center for Religion and Civic Culture contributed VHS recordings of sermons by Rev. Cecil "Chip" Murray capturing pivotal moments in U.S. life, including the April 1992 acquittal of police officers who beat Rodney King.