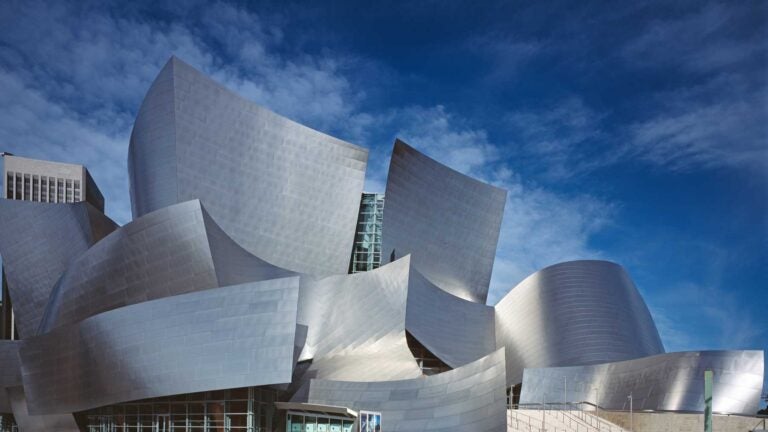 Fourth class of International Artist Fellows to pursue degrees at USC
The seven students with expertise in music, performance and multimedia are the latest members of a program that began in 2013
USC Provost Michael Quick has announced a new class of International Artist Fellows, bringing to 15 the number of young artists the university has welcomed since the program was created in 2013.
The seven students studying for their degrees in the arts come to Los Angeles from Mexico, Canada, South Korea, Colombia, Costa Rica and Thailand. Their disciplines include classical guitar, playwriting, acting, piano, visual arts, multimedia and interactive media design.
Quick, who welcomed the artists at a reception at the USC Fisher Museum, said the International Artist Fellowship program highlights the special prominence of the arts in USC's strategic vision known as "Matching Deeds to Ambitions."
"In pursuit of this vision," Quick said, "the International Artist Fellowship program was created to form a world arts community that celebrates diverse perspectives, artistic exchange and academic values."
The artists and their fields of study are:
Bokyung Byun, an award-winning guitarist from South Korea who is an active solo and chamber music musician. She has been playing the guitar since she was 6 and launched her career after winning the Guitar Foundation of America International Youth Competition in 2007. She joins the Classical Guitar program at the USC Thornton School of Music.

Mariana Carreño King, an accomplished playwright from Mexico whose work has been performed in theaters throughout the United States. She is also a theater director, has translated many plays into English and has taught theater and playwriting at New York University and Queens College. She will pursue her MFA in dramatic writing at the USC School of Dramatic Arts.

Wesley Chu of Canada is an internationally acclaimed pianist who began playing at the age of 3 and, at age 4, played with the Calgary Philharmonic Orchestra. He has won or been a finalist at many international competitions and recently completed a graduate diploma at the New England Conservatory of Music. He joins the Piano Performance program at USC Thornton.
Ana Carolina Estarita Guerrero is a visual artist from Colombia with an audiovisual emphasis whose work explores temporary phenomena, relating concepts of the visual arts and theoretical frameworks to physics and literature. Her work explores poetry, the passage of time and memory through the use of mixed media and physical space. She will pursue a MFA in the John C. Hench Division of Animation and Digital Arts at the USC School of Cinematic Arts.

Mehrnaz Mohammadi, who was born and raised in Tehran, moved to Canada to study theater performance. After earning degrees in set and prop design and a BFA in theater, she studied and performed Chinese opera in Beijing. The actor, performance artist and storyteller joined USC as an International Artist Fellow in 2014 and continues to work toward her MFA in acting at the School of Dramatic Arts.
Marton Robinson, who hails from San José, Costa Rica, has an interdisciplinary background, having studied art and visual communication as well as completing an MA in integral health and human movement. His work exposes nuances present in the Afro-Latino experience, and he has participated in solo and group exhibitions in Costa Rica and California, including the Getty Center. He will pursue his MFA at the USC Roski School of Art and Design.
Dolnapha Veerasilpa is a storyteller from Thailand who works across platforms in fine art, digital art, film, animation and gameplay. An exhibited painter in Bangkok, she received an undergraduate degree in cinematography and transmedia at the Royal Holloway University of London. She will pursue her MFA in interactive media and games at the School of Cinematic Arts.