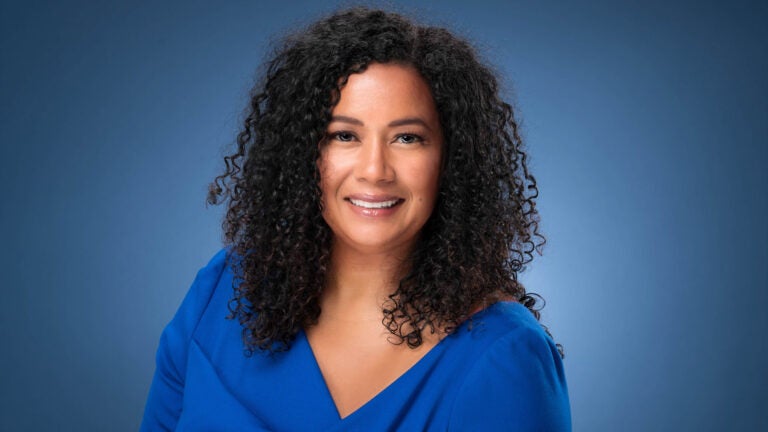 Effie Turnbull Sanders named VP of civic engagement and economic partnerships
The community leader brings more than two decades of experience advancing the rights of underserved Los Angeles communities.
Effie Turnbull Sanders, a community leader with more than two decades of experience advancing the rights of underserved Los Angeles communities, will join USC in mid-September as vice president of civic engagement and economic partnerships.
Turnbull Sanders most recently served as the executive director of the South Los Angeles Transit Empowerment Zone (SLATE-Z), a federally designated promise zone, where she promoted neighborhood revitalization, educational excellence and economic empowerment in collaboration with 71 nonprofit, government agency and private sector partners. Turnbull Sanders was SLATE-Z's inaugural executive director and helped build the organization from an emerging startup to a thriving collective impact model that is leading collaborative efforts in the region.
"She is a passionate and dedicated advocate for economic, environmental and social change," Samuel Garrison, interim senior vice president for USC University Relations, wrote in an email to the university community. "We are excited to have Effie join our University Relations team as we continue to work together to further define and advance our evolving programs and initiatives."
Prior to joining SLATE-Z, Turnbull Sanders practiced law and specialized in land use, transactional law and general litigation. Her career has included serving as an assistant general counsel to the Los Angeles Unified School District and counsel to public and private organizations such as the city of Los Angeles and Richards, Watson & Gershon.
Active in public and nonprofit service, Turnbull Sanders is currently a governor's appointee and environmental justice commissioner for the California Coastal Commission. She was also a presidential appointee with the United States Commission on Civil Rights, as special assistant to California Associate Justice Cruz Reynoso. Turnbull Sanders has been an active board member and adviser to the Los Angeles League of Conservation Voters and the Santa Monica Mountains Conservancy. She received her Bachelor of Arts and her JD from UCLA and is a graduate of the USC Ross Minority Program in Real Estate.
Turnbull Sanders to lead the evolution into the Office of Civic Engagement & Economic Partnerships
Under Turnbull Sanders' leadership, the existing Office of Civic Engagement will evolve to become the Office of Civic Engagement & Economic Partnerships.
"The new name embodies USC's commitment not only to civic stewardship but also to the university's unique role in advancing economic opportunity and equity in our communities," Garrison said.
Turnbull Sanders' work will include strengthening University Relations' small business and nonprofit accelerator programs, the Good Neighbors Campaign and the USC Housing Law Clinic.
In addition, Turnbull Sanders will help build new and innovative partnerships with economic development organizations, small businesses, nonprofits and the public sector to revitalize and reimagine Southern California's economy. She will also support advancing the university's environmental sustainability efforts as well as initiatives that strengthen the region's civic infrastructure, working in close collaboration with faculty, staff, students and community members.