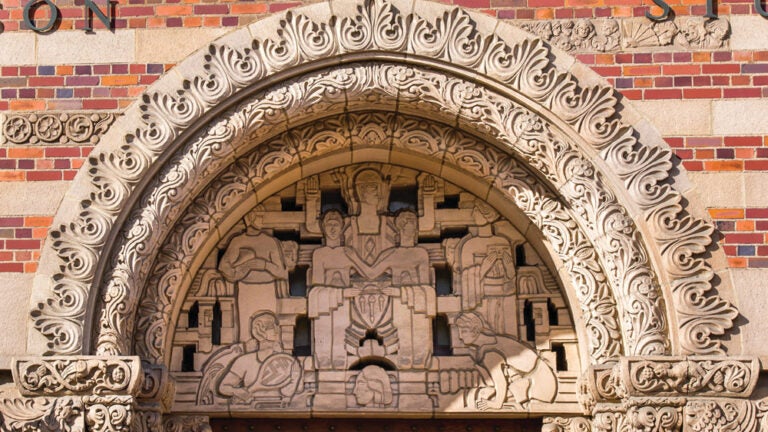 Campus Quiz: Can You Identify These Arches?
Arches and arcades abound at USC.
Sometimes elegant design hides in plain sight. So it is with the arch, a simple wonder of architecture. At USC's University Park Campus, rounded and pointed arches are so common that you can't blame busy students for walking by them without a second look. But each one has a story to tell about its home and its history.
Can you guess the identity of the seven buildings where each arch can be found? Scroll below the photos to see hints and answers.
A. Doheny Memorial Library, created in 1932, was deemed a Historic Cultural Monument by the city of Los Angeles.
B. The Glorya Kaufman International Dance Center is one of new generation of USC buildings created in the Collegiate Gothic style. It was finished in summer 2016.
C. Heritage Hall is the home of USC Athletics. Renovated and reopened in 2014, it houses everything from locker rooms to an interactive museum.
D. Mudd Hall of Philosophy is an example of Romanesque Revival. This building was completed in 1929. Its stone gargoyles include one of Diogenes with a lamp, looking for an honest man.
E. The Gwynn Wilson Student Union Building, a 1927 building, features carvings including gnomes, dragons and a football player.
F. Wallis Annenberg Hall serves as the digital heart for the USC Annenberg School for Communication and Journalism. It was completed in 2014.
G. The USC School of Cinematic Arts Complex, finished in 2010, offers future film directors, sound editors and video game designers a home base.
Answers
G
F
D
B
C
E
A