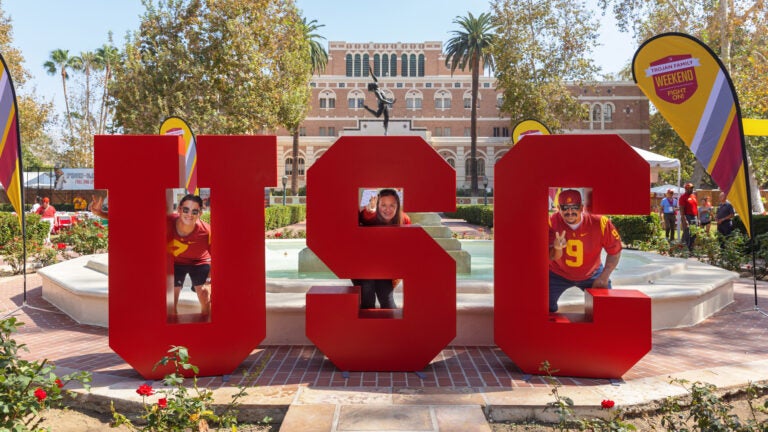 Annual Trojan Family Weekend celebrates USC's spirit and successes
Highlights of the four-day event included a concert by A Flock of Seagulls, the Trojan Family Weekend Tailgate and a win against the Washington State University Cougars.
This year's Trojan Family Weekend, held from Oct. 6 to 9, welcomed families, visiting students and alums to the campus. The annual event showcased more than 200 unique programs, including faculty lectures, workshops and tours on campus, offering visitors an in-person look at USC's teaching, research and public service. President Carol L. Folt emphasized this service at her welcome speech on Friday, Oct. 7, in which she called USC "a private [university] with a public heart." She also highlighted USC's successes in academic rankings, sustainability and health equity research.
It was also a weekend of fun and celebration, with the Trojan Marching Band rallying attendees throughout various events. On Thursday, Oct. 6, Visions and Voices hosted a concert by the new wave band A Flock of Seagulls. Trojans danced to the group's 1980s hits, including the chart-topper "I Ran (So Far Away)," at McCarthy Quad.
On Saturday, Oct. 8, USC hosted the Trojan Family Weekend tailgate at Alumni Park before the football game against the Washington State University Cougars. (USC won, 30-14.)